City of Richmond Votes to Ban Rabbit Sales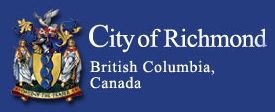 Today, I witnessed a city council in action.  The City of Richmond had an open council meeting to discuss – among other things – a prohibition on the sale of rabbits in pet stores.  This was a very progressive motion on their part, one designed to protect animals, and a great step towards helping control the large feral rabbit population in their city.
Community speakers for the motion:
Community speakers against the motion:
owners of two local pet stores
The opposing view was, "Kids need a place to go where they can see and pet real live animals."  Right.  Good thing we don't have shelters crammed full of them already, with volunteers who are happy to educate individuals or classrooms!
Fortunately the City Council had already been well educated on the issue and decided to vote in favour of the motion.  Unanimously so, in fact!  I would like to commend the city council on their wise decision, and hope that this will at least help eliminate the input to their feral rabbit problem.  It was also good to meet up with a number of other supporters:  Dawn from SARS BC;  Jelena, Eric and Carol from RAPS; and one member of VRRA whose name I totally forgot (sorry!).
In the middle of this great news, I was saddened to hear news that one unnamed pet food company – a supporter of RAPS – decided that they would no longer be able to donate food to help animals at their shelter.  Apparently PIJAC has put the thumbscrews on their members in order to try to cause some punitive damage to RAPS for helping the City of Richmond develop the revised bylaw.  I guess it only stands to reason;  PIJAC is "the voice of the Canadian pet industry", not the voice of Canadian pets.
To PIJAC, and the company who has decided to pull their support from RAPS:  Why are you punishing the animals here?  Go and play politics, that's all well and good, but don't take it out on the animals.